For Authors
Forms / Download
Published Issue Details
Editorial Board
Other IMP Links
Facts & Figure
Impact Factor : 8.14
Issue per Year : 12
Volume Published : 8
Issue Published : 90
Article Submitted : 9239
Article Published : 4707
Total Authors : 12260
Total Reviewer : 556
Total Countries : 88
Indexing Partner
Licence
This work is licensed under a Creative Commons Attribution-NonCommercial 4.0 International License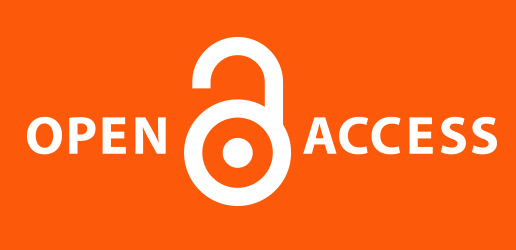 Frequently Asked Questions (FAQs)
How do I submit my article?
Prospective authors are invited to submit original papers (not being considered for publication elsewhere) in standard format (that is provided) describing new theoretical and/or experimental research by online as well as offline.
For online paper submission kindly go through our website and click on SUBMIT PAPER ONLINE link. www.ijrti.org. The link "Submit Paper Online" leads you directly to the submission system used by that journal. For offline you can send mail to editor@ijrti.org with the paper, details about author.
---
How much does it cost to publish in an IJRTI journal?
Publication charges are available on our website.(Click Here to Check Publication Charges) If an author has got more than one accepted papers, then authors have to pay the payment as paper wise individual. Authors have to pay the publication fees in the IJRTI Account only OR through our PayUMoney Payment Link.
---
Which services are provided in single paper publishing charges?
Charges include publication of one entire Research Paper Online (maximum 3 authors per paper)
Softcopy of Certification of paper publishing (author wise individual)
Softcopy of confirmation letter regarding paper published in IJRTI (Paper Wise)
Paper and authors Details handing charges
Basic formatting,
Process for assigning unique paper identification number, Typesetting,
Publishing and Listing the papers in the IJRTI SEARCH Digital Library (IJRTIXplorer)
Indexed by Google scholar, DRJI, academia.edu, and many more.
Provide automation citation generator for published paper.
---
How much time to take publish the single research paper?
Once the author submit the paper to IJRTI, authors got the notification for submission of paper within 1-2 days. Then after we will proceed your paper further for review process. Review process take maximum 5 days for reviewing research article and plagiarism issue. After that we will notify to authors regarding paper accepted OR Rejected. If author got the notification of paper accepted then authors have to pay publication fees and submit the required Document. After receiving the submitted document from the authors to us, we will publish paper within 4-5 days.
Entire process for paper publishing take approximate 6 to 10 days.
---
Does IJRTI provide templates and style files for preparing a journal article?
IJRTI provide the Paper template for preparing the journal article. Sample paper format is available on our website. Submitted papers need to be in MS Word format with file extension .doc or .docx.
Click Here to Download IJRTI Paper Format
Also Authors have to consider following formatting things.
Page size: A4 size only
Text Column: Single
Page Margins: Left – 0.51", Right – 0.51", Top – 0.75", Bottom – 0.75"
Font: Use Only Times New Roman for whole paper
Figure caption: Font size- 10", lower case and Write below the figure, position-center
Table Caption: Font- 10", lower case and Top of the table, position-center
Paragraph: Paragraph Indentation by- 0.2"
Line Spacing: single
Before: 0" After: 0"
---
What happens after my article has been accepted?
If your article accepted by our editorial committee, you have to pay publication charges and submit the required document by single mail to editor@ijrti.org within one week.
---
Which document I have to submit the IJRTI after the paper accepted?
Authors have to submit the following document after the pay the publication charges. And send all the document in single mail to editor@ijedr.org
Undertaking by Author Form (scanned copy)(Handwritten signed by author)Click Here to Download Undertaking Form
Copy right transfer form (scanned copy) (Handwritten signed by author)Click Here to Download Copy right Form
Identity Proof of corresponding author only (scanned copy) (any one from election Card/PAN Card/College Identity card/Driving License)
Payment Proof (pdf file of the mail i.e. received from PayUMoney if paid by payUMoney, OR Scan copy/Screen shot) also mentions Paid amount, Transaction ID, and Date of Payment in the mail whenever you send these documents.
Final Manuscript/Research paper (must be in DOC file format and file name should be your registration ID)
Note: Please mention your Registration ID in the subject of mail whenever you communicate with us regarding any inquiry related to your research paper publication.
---
How can I find out about the status of my journal manuscript?
IJRTI provide Author's HOME on website.so the corresponding author can track the article online. Article Tracking will guide you from the moment your article has been accepted until it is published. Every step is described and will let you know whether action is required.
Please log in by Paper registration ID and Corresponding authors mail ID to your AUTHOR'S HOME to start tracking your articles. When action from your side is required, this will also be announced by e-mail.
Also IJRTI will send the mail for all the status to provided corresponding author's mail ID.
---
Which information are available on AUTHOR's HOME?
Once author submit the paper to IJRTI, author got the paper Registration id in corresponding author's mail id.
Then after author can log in and check the following information and status about the paper.
‒ Authors Details
‒ Paper Details
‒ Status of Paper
‒ Status of payment
‒ Status of Submitted Documents
‒ Status of Paper Rejected/ Accepted
‒ Status of Paper Publish
‒ Certificates copy, Confirmation letter copy and published paper copy

---
Can I still make corrections to my article after it has been published online?
The online publication represents the official publication of research results. It is not simply a prepublication service on the part of the publisher. As soon as an article is published online, it is citable and quotable. If changes are then made, confusion can easily arise, with authors citing different versions of the same publication.
IJRTI has therefore decided not to make systematic use of the technical possibilities that an online publication offers and not to simply replace a published document with an updated one. After online publication, further changes can only be made in the form of an Erratum, which will be hyper-linked to the article.
---
How I will got the soft copy of certificate, Confirmation letter and published paper?
Once your paper will be published, you can directly download the softcopy of the certificate, confirmation letter, and Published paper from AUTHOR'S HOME.
---
Will I got the Hardcopy of the certificates?
We will NOT provide Hardcopy of the certificate, Confirmation letter, and published research paper. If author want hardcopy of the Certificate, published Research Paper & Confirmation Letter, then you have to pay Rs.500 extra.
We will provide Hardcopy of the documents only for Indian Author or delivery of the document in India only.
We will send Hardcopy of certificates (Author wise individually), single copy of Confirmation letter and single copy of Published paper to only corresponding author only.
---
How many authors will be included in single paper publishing?
As per our norms only maximum 3 authors will be allowed for single paper publication. Our charges include only 3 authors per single paper publication.
if author want to add more than 3 authors then author have to pay 500 Rs additional charges per additional author. Author have to inform to IJRTI Team regarding number of authors before the paper published.
---
How I Contact to IJRTI?
Mail Support
Authors can communicate any time to IJRTI through mail. Our mail id is editor@ijrti.org
If author have registration ID then kindly mention it in the subject field of the mail.
Also author can directly call to our call support department in given time only.
Call support
WhatsApp Only : +918460543289
E-mail : editor@ijrti.org
Working Hours: Monday - Saturday: 11:00 AM to 06:00 PM IST
---
ISSN Details
ISSN: 2456-3315
Impact Factor: 8.14 and ISSN APPROVED
Journal Starting Year (ESTD) : 2016

DOI (A digital object identifier)
Conference
Open Access License Policy
Important Details
Social Media